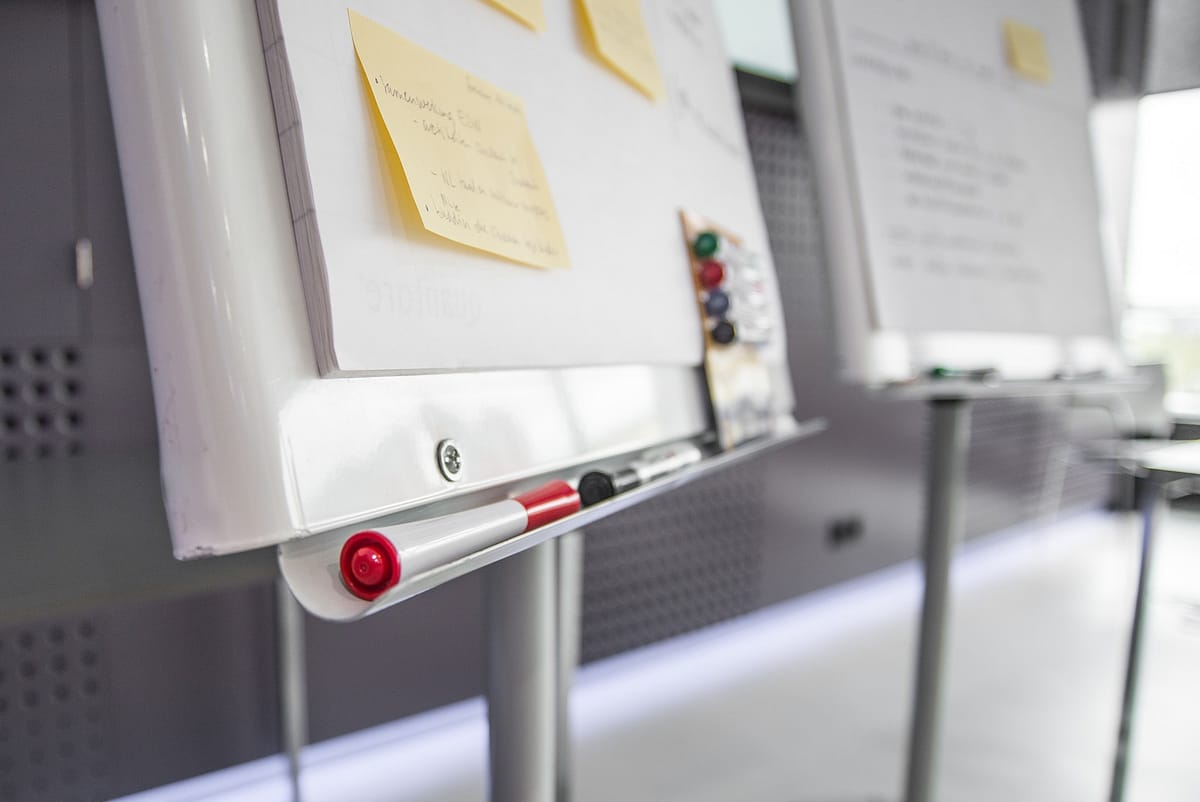 CREATE A CUSTOM INNOVATION PROCESS
AND GENERATE MORE, BETTER IDEAS
STEP 1. IDENTIFY YOUR INNOVATION GOALS
Good ideas rarely happen by random chance. More often than not, they are the product of careful planning and diligent follow-through. "Innovation" is open to a lot of interpretation. It's vital to identify your innovation goals. Are you looking for small, incremental innovations or the once-in-a-lifetime, game-changing innovation? What's your tolerance for failure? What's your timeline? These questions can help define the type of process you need.
STEP 2. UNDERSTAND YOUR COMPANY CULTURE
Every company culture has its own innovation goals, tolerance for risk, and internal politics. Without a solid understanding of internal barriers to creativity and innovation, it will be impossible to build a thriving creative process and innovation culture. You've probably held creativity workshops and innovation seminars in the past. There's only one problem. When it's over, you go back to the same office, the same culture, the same silos, and nothing changes. Without looking at your culture, you're wasting your money on creativity coaching.
STEP 3. BUILD A CUSTOM INNOVATION PROCESS
Innovation is messy. It can be unwieldy. And it's packed with setbacks. It's the imperfect nature of the process that makes creativity in business so challenging. Are you progressing or regressing? Sometimes it can be hard to tell. Our innovation approach builds on years of research and testing. We understand the natural ebbs and flows of creativity and embrace the imperfections inherent in the pursuit of innovation. We work with your leadership team to craft a simple model that easy to implement, teach and adapt as your opportunities and needs shift.
STEP 4. IMPLEMENT THE PROCESS
Old habits die hard. Without a thoughtful implementation and a solid plan, it's easy to fall back into bad habits. It isn't enough to host a company-wide meeting with a fancy flowchart. We work with your team to pilot the process on a real-world project. We're there every step of the way to coach and guide, so things go smoothly. This on-site implementation also allows us to make adjustments for any unanticipated hurdles.
STEP 5. TRAIN THE TRAINERS
An innovation system won't last very long or provide any value to the company if team members can't teach the system or replicate the results. Our business model isn't built on recurring revenue from one-off creative thinking seminars or innovation summits. We work with you and your business to build a self-sustaining innovation process tailored to your business. In this final stage, we'll give you the tools, framework, and training to help this change become an ingrained part of your culture that lives on long after we leave.
WANT A FREE COPY OF OUR WHITEPAPER?
In a rapidly changing world, innovation is a key capability to ensure a business' future, and there are an astonishing number of examples of companies that failed to adapt. In this whitepaper, we'll outline 9 key reasons your brainstorms are failing to deliver the creativity and innovation you need to survive and thrive.